Reminder to families -- Students have a four-day weekend coming up this Friday and Monday. Teachers have a Professional Development day on Friday and Monday is Martin Luther King's Birthday. Have a great weekend!


Arcohe Parents - A survey went out on Wednesday asking for your opinion on recent mandates. The survey was sent out one per family based on who is the primary email contact for your child. Please look for the email in your inboxes but, keep in mind, the other custodial may have received the email instead. If neither parent has the survey, please contact the office and it will be resent. Paper copies can also be made available if you are unable to access the document digitally. Thank you.

Check out the great sewing work from Mrs. Selby's sewing elective! A special thank you to our classroom volunteers: Laura Johnson, Suzi Schroeder and Carolyn McCue.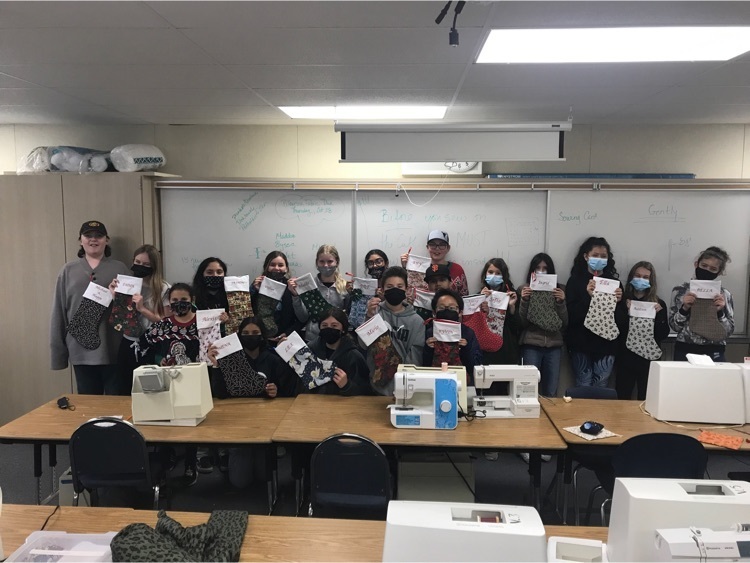 Reminder -- Students will be dismissed at 12:30PM on Friday, December 17th to start the holiday break. School will return back in session on Monday, January 3rd. Have a fantastic holiday break!

Just an FYI, the power is out at school and we do not have a idea of when it will come back on. At this point, we have no lights or power. Some toilets flush but as the water gets lower, they will not operate. If you have the ability to pick your child up early, please consider that. Thank you and be safe.

We received a phone call this morning from our driver on Bus 3 stating she got sick mid-morning and will not be able to drive her route this afternoon or tomorrow . If your child is a bus rider and you have the ability to pick them up from school today and drive them tomorrow, we would greatly appreciate the help. Manuel will be driving Bus 5 for any student who does not have a ride this afternoon so all students will get home safely, but the time of arrival will differ from the normal time and, if some instances, might be much later. Thank you for your understanding and any help you can provide.

Reminder -- See's Candy orders are due tomorrow (11/30/21)

Reminder - no school on Thursday, November 11 in honor of our veterans. See you Friday!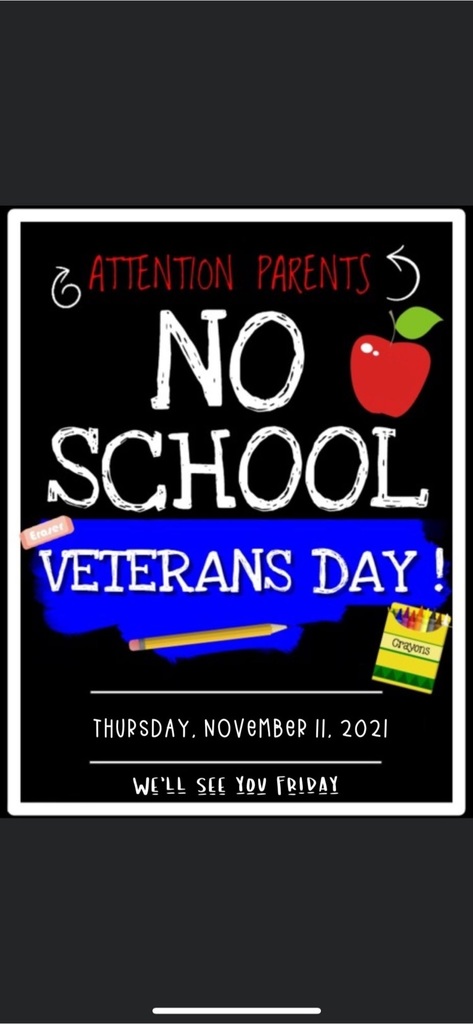 Check out Mrs. Sauter's students singing two songs in class - "Hello to All the Children of the World" and saying "Hello" in nine languages! (Wow!) Get outside and enjoy this nice weather!
https://www.youtube.com/watch?v=Q9o24LROUec


Happy Halloween!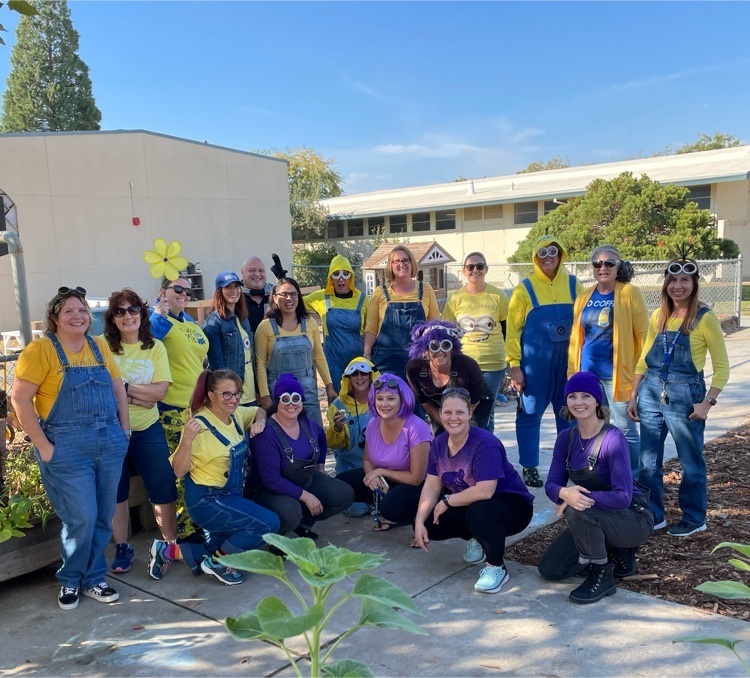 Happy Friday! We wanted to send out some positive vibes on this sunny Friday afternoon and invite you to watch Mrs. Satoshige's class perform a song for their music class. With COVID restrictions making large concerts more difficult, we got creative in allowing our students the opportunity to perform for the public. Enjoy! "Mi Cuerpo Hace Musica"-
https://youtu.be/bVKajX8P3XM

Reminder -- Picture Day is tomorrow (Thursday, September 2nd) for all students. A makeup day will be announced soon.

Date changes for upcoming events: Back to School Night will be moved to Thursday, August 26th to avoid a conflict with the Liberty Ranch High School Back to School Night. School pictures have been moved to Thursday, September 2nd.

​Attention all incoming TK and Kindergarten families, We want to invite you to our "Meet the Teacher" day on Thursday, August 12th at the school. You can drop in anytime between 1:00-3:00 pm. During this time, you will get the chance to meet the teachers, get familiar with the classrooms, meet some of the other classmates, and play! There will be a student information sheet for the adults to fill out so we can get to know some extra information about you Masks will be required for both adults and children for this event. We hope to see you there!

We recently placed a supplemental order for yearbooks and they have arrived. If you prepaid for a yearbook, please come to the office to pick up your book. If you have not ordered, but still would like a copy, they are $25 and available now. Supplies are limited!

Families -- If you have not already done so, please bring your borrowed technology back to the main office by the end of this week. If you plan on purchasing the devices, you still need to come in with the devices so we can clear the Arcohe passwords off them and collect payment.

Update-Valley Drilling was able to come to campus this morning and fix the issue with the main well. School will be in session tomorrow for the last day of school. Reminder-12:30 dismissal time.